Software solutions and areas of use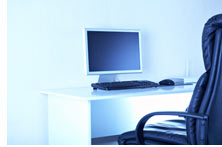 Our solutions are based on the software products of "Keylogger" и "Sonar" series. These solutions need no any specific experience and are simple in use, especially in everyday conditions.
Now You can use that was just a product of your imagination before.
Already today You can learn reasons of tendencies or present events and drop inside a situation with maximum civility, understanding these reasons, because it's not a secret that all people are opened as the day and can confidently discuss something.

That is more close to children and teen-agers who are the most falling under their environment influence.
Their computer - the unit of their power for huge time period - can tell You - parents - a lot. In this case feel free to pay your attention to Keylogger Lite and Keylogger Pro solutions.
Keylogger of Professional version is the most powerful solution for such situations when You need to do all incognito and maximum creepingly. PRO version of Keylogger can be used with different purposes, but we - as the developers - have planned it as the program for "parental control" tasks keeping in mind that the young generation, being progressive distinguished in computers and software, must stay in the dark about your plans.