Sonar Audio - software installation

Use this page to learn the main steps of Sonar Audio software installation process. Watch Video-manual:
All Sonar Audio Lite v2 setup points are shown on the pictures below -
Start the installation file of Sonar Audio Lite v2 software and follow the instructions described below for each window.
After the file start You'll see the window asking about your prefered language installation process. Then You'll see the window with the software release number.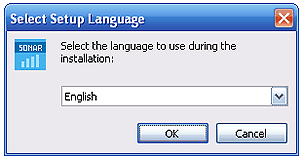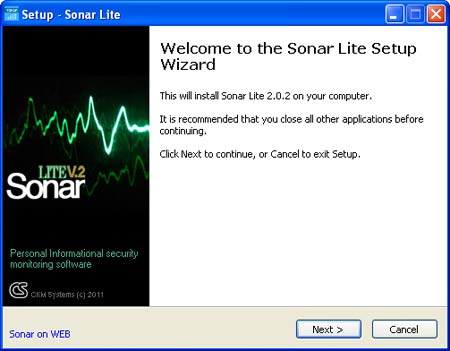 The next installation window offers to read the User agreement and agree it by choosing "I agree" radio-button. Click Next to continue the installation. If You ain't agree - choose another radio-button and Cancel the installation process.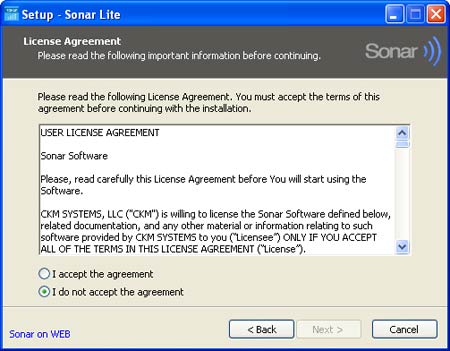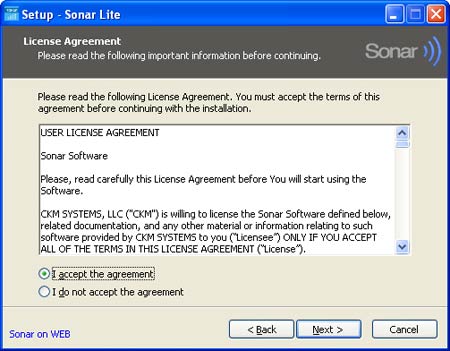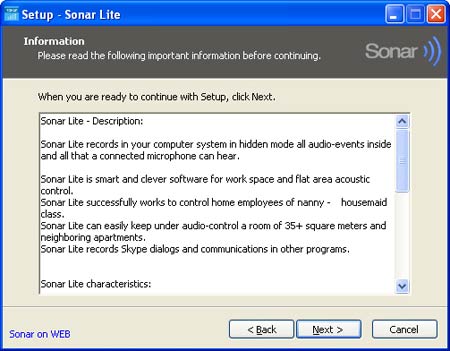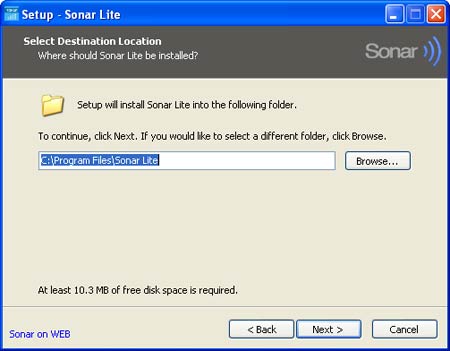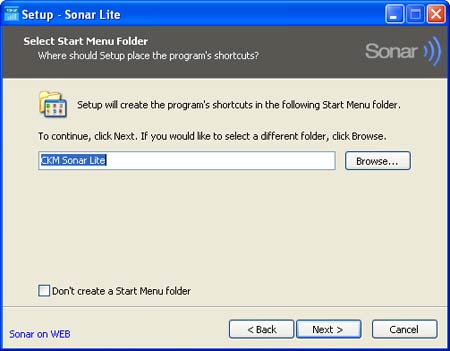 If You don't wish to create the software shortcuts in "Start" - "Programs" - "CKM Sonar Lite" - set the mark as shown on the picture.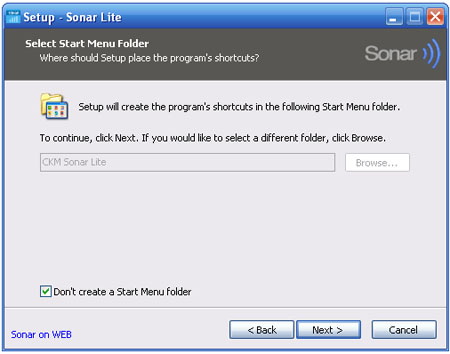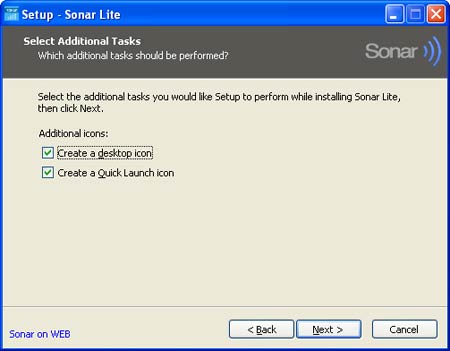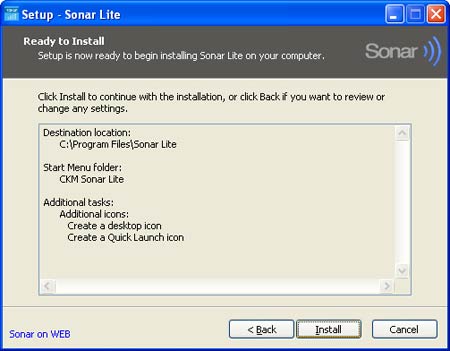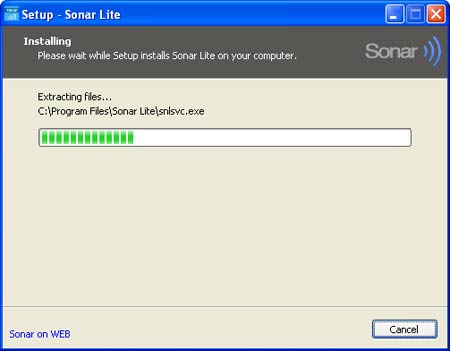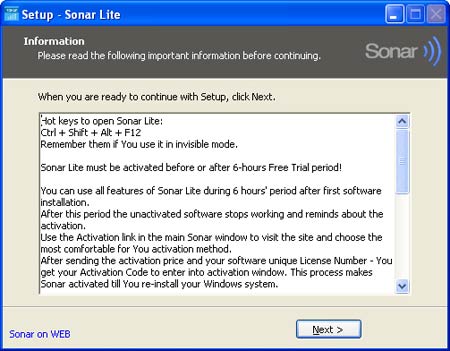 Окно завершения установки.