Keylogger Net4 - Frequently Asked Questions


This page was constructed for developers to answer your frequently asked questions about Keylogger XE software. If You can't find the answer to your question - feel free to ask it through this Contact Form.

Keylogger Net4 / Net4 XT features

LogFiles viewer is the key element of these keylogger versions. Keylogger Net4 / Keylogger NET4XT Viewer - the secure application to install on a removable USB or another media device and to start on any Windows system computer. The preferable port version: USB 2.0.
Why do we need Keylogger NET4?
The main goal of Keylogger NET v.4 is the possibility to get logs data into the secure Viewer application. And no need to visit the computer to read data LogFile anymore, that means that kids are always under parents control and without any suspicions - "Why do they visit my comp so often?" Another reason is the possibility to own the personal monitor logging all acivities and processes while You are far from your system.

Antiviruses and Firewalls
You can meet some technical moments while the software installation:
1. Anitvirus software.
Some of them can react on the invisibility in system like on a suspicious element.

Recommendations:
Allow the installation and make your antivirus to remember this process.

2. Firewalls
If your system has an active firewall - it can ask You about the spy module software that connects to Internet.

Recommendations:
Allow the connection and make your firewall to remember this process.
I've got the window while the registration: Your license is expired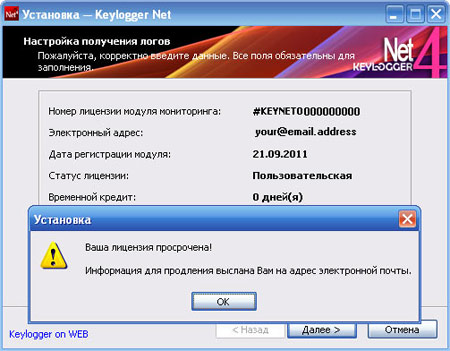 If You repeat the spy module installation in the same system - the pop-up information window can shock your eyes by "Your license is expired!" phrase. That means that the trial demo period is over for this computer. You need to get the E-mail with your License number and pay an activation period to receive logs, or uninstall the spy module by starting the Keylogger installer.
The wrong password pop-up.
If your password - from spy module and Viewer - is forgotten - fing it in the Successful installation e-mail got at the day of spy module installation.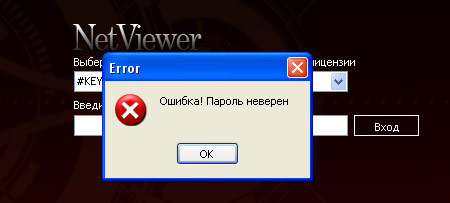 Important to remember:
You set different passwords for each license and a password from one license can be wrong for another (except situations when You use same password for different licenses).
How to uninstall the spy module?
Uninstallation of keylogger spy module.
To uninstall the software spy module - run again the installation file on the computer with the installed spy module and on the Step of selecting the function choose: "Uninstallation of spy module" and follow the dialog windows instructions.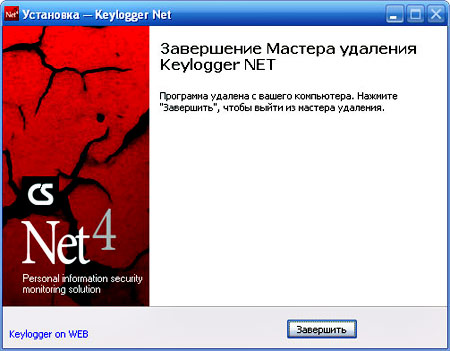 Spy module is uninstalled. You will not receive any data from this module into Viewer or E-mail.