Keylogger NET Plus - the parental control software - keystroke spy computer keylogger with the function of sending all data to your e-mail. In its main functional Keylogger NET Plus copies Keylogger NET software + with the function of sending all collected information from a remote computer to your E-mail address by more often periods.
Just in some minutes Keylogger NET shall start working on You!
You can buy and register Keylogger Net software by sending short sms messages. The program registration by SMS-service is available for all users of cellular phones of GSM mobile providers of most European and Asian countries, Russia, CIS, Australia, etc.. Also, Keylogger Net Plus software can be registered by paying through electronic payment-terminals of OSMP, QIWI, Amega systems on the territory of Russia, Webmoney and Yandex.Money systems, ShareIt. More details
How to get Keylogger data to your mobile phone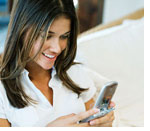 Keylogger NET and NET Plus users can send LogFile data to e-mail address set while the software installation.

You can get logs into your mobile phone - just set email receiving in your handy by creating the email account record - same as set during the process of Keylogger installation.

In some cases you need to activate an additional services like GPRS Internet or EDGE that you can learn from your mobile service provider and get more information on how to set up your mobile phone to receive e-mails.






You can create a great number of e-mail accounts in your mobile phone and use them as the fastest way to get fresh information that's cool for active progressive people.

If you won't get much from flying to your mobile phone - set "download only Subject-lines" and you'll save your time and money leaving the possibility to download rest messages by your wish.

A lot of progressive mobile service providers offer a detailed instructions to connect, set and setup phones on their internet sites.