ScreenLogger - Installation process
This page helps You to install Screenlogger software. Follow the pictures and read the description.
Music by GMDigitall (c) 2014
Start Screenlogger installation file by double-clicking or by right-mouse clicking and choosing "Run with Administrator rights" and follow the instructions for each step.
First, You must choose your prefered language: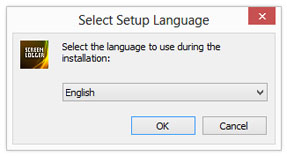 Next Window welcomes You and shows the software title and version: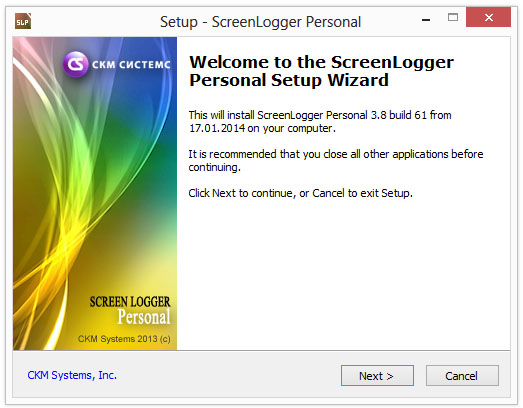 Another window shows the text of License Agreement. You'll follow Next step if You accept the agreement.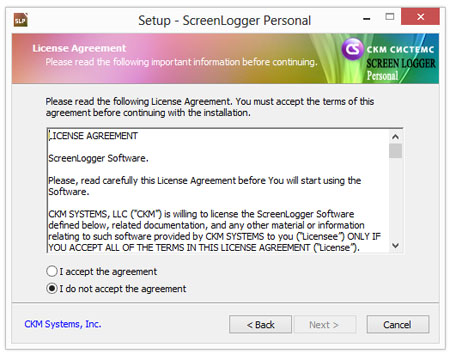 Click "Next" button.
Next step shows ScreenLogger software description - follow "Next" button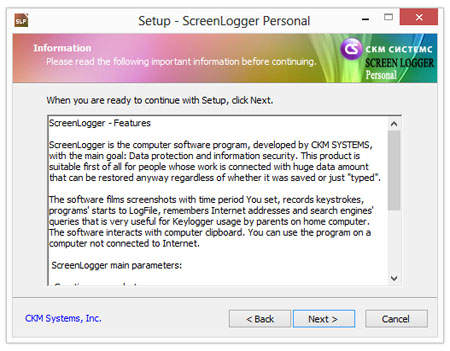 Choose a folder inside Windows system - on a hard drive - to install Screenlogger. You can check the required disk space for this installation. (Program reserves 250Mb of hard drive virtual memory including collected data).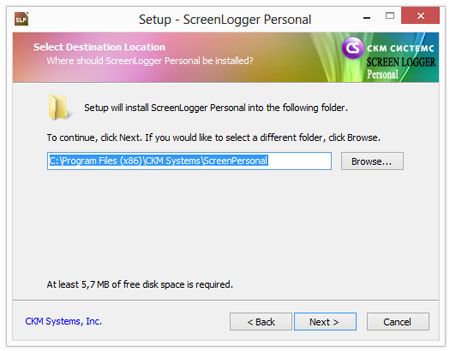 If You need - You can change a folder to install ScreenLogger - click "Browse" button and choose a folder You like: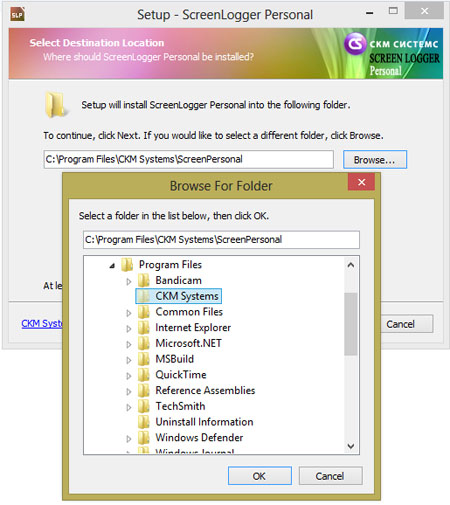 Click "Next" button.
Pay attention to next steps of the installation! If You set "mark" on the screen below - the program will be hidden in the standard Add/Remove programs (Programs and Features) operational system menu. That function is available just while the software installation process.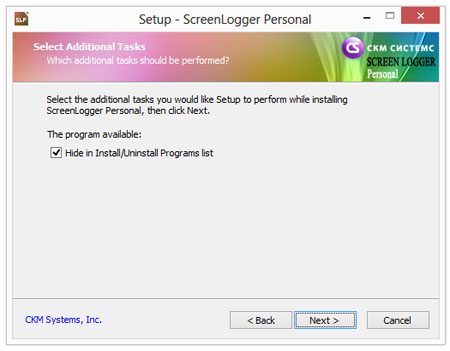 Thus, ScreenLogger won't be visible in: My computer - Control panel - Add/Remove programs (Programs and Features). If You don't set "mark" on that step - the program will be visible in the system (see the picture below):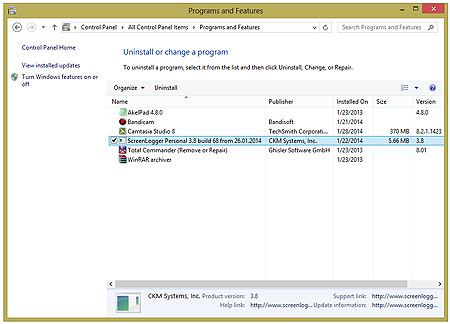 Next installation step allows You to set your personal password to access each time the main Screenlogger window.

Main software interface is password-protected to prevent access to collected logs and settings that makes the program more safe. Later You can change your password inside the main window.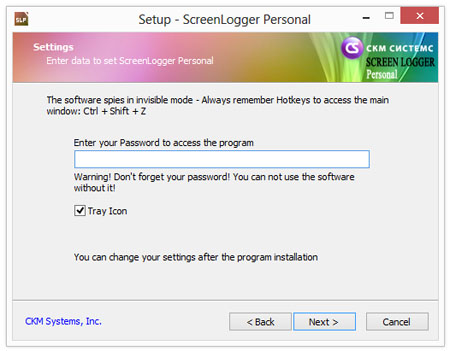 If You mark "Tray Icon" option - You could see Screenlogger icon in system tray after the software installation, use it to access the main window by right-mouse click and choosing Show menu-function (see the picture below)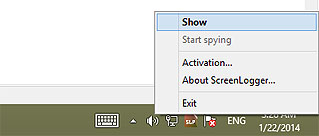 Next step shows You the selected path to install ScreenLogger. Click "Next" button to continue the process or "Back" button to make any changes You wish.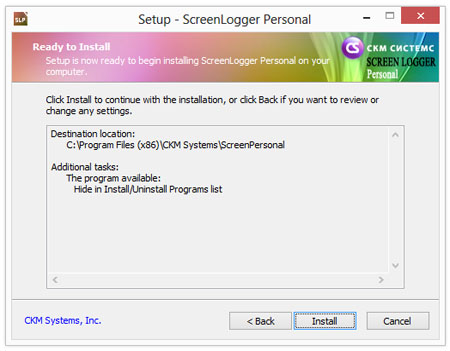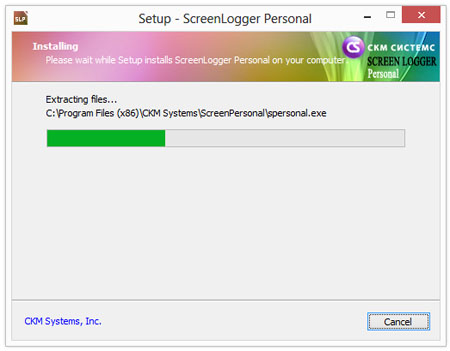 At the end of the installation process You'll see the instruction to activate ScreenLogger - read it and follow "Next".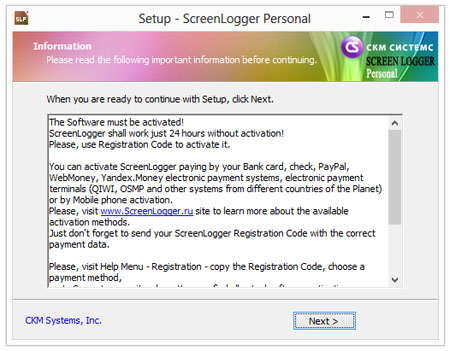 The last installation window claims about the successful installation. It's recommended not to unmark the run of ScreenLogger and start the software.